Fight in the sky with brand new air-superiority jets and use advanced targeting systems to shoot down the enemy. The Arma 3 Jets DLC will release on May 16!
The Jets DLC delivers premium content, supported by a free Arma 3 platform update.
Premium DLC content:
F/A-181 Black Wasp II
To-201 Shikra
A-149 Gryphon
Sentinel (UCAV)
Showcase Fighter Jets
Free platform features:
Sensor Iverhaul
Extended Hitpoints
Dynamic Vehicle Loadouts
Other Improvements
But that's not all! We're proud to reveal a 'massive' free addition for all Arma 3 players: the CVN-83 "USS Freedom" Aircraft Carrier. This nuclear-powered aircraft supercarrier can carry various aircraft on board, supports catapult take-offs and tailhook landings, and features functional autonomous defensive weapon systems.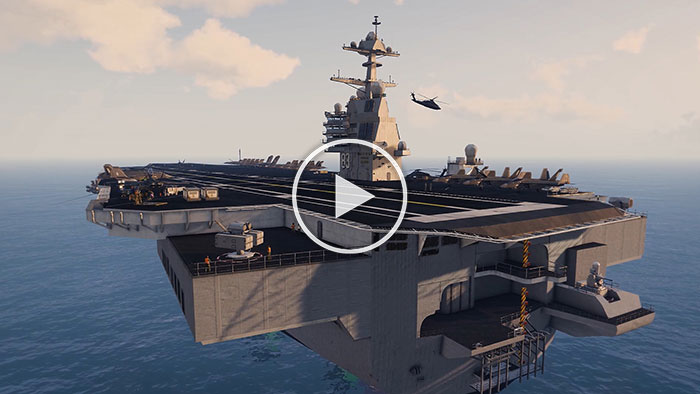 To be among the first fighter pilots, you can already pre-order the Arma 3 Jets DLC on the Bohemia Store with a 10% pre-order discount.
Alternatively, you can purchase the Arma 3 DLC Bundle 2, which saves you more than 25% over purchasing the upcoming Arma 3 Jets, "Orange" (working title), Tac-Ops, and Tanks DLC separately.
See you in the danger zone!
Bohemia Interactive